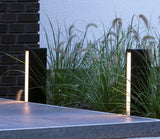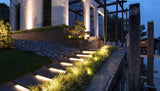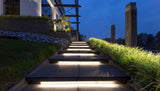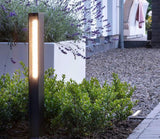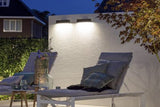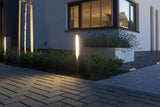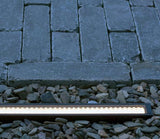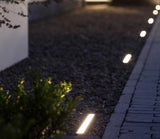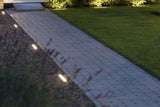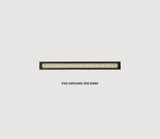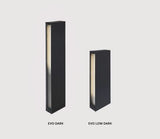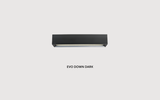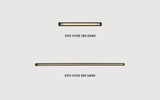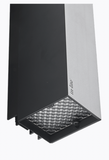 In-Lite
Evo
Our new exclusive EVO collection, which contains six fixtures, features the latest and very best LED's - a true evolution in light. This means the fixtures are very energy-efficient and help to create very natural colors in your garden. In addition, the fixtures feature a 'diamond cut' lens which ensures effective and uniform light distribution. Combine products from the EVO range and transform your outdoor space into somewhere you enjoy spending time during the day and in the evening.

Integrated: EVO GROUND 300 DARK
The EVO GROUND 300 DARK allows us to introduce multi-functional integrated line-lighting with a streamlined, architectonic design. The fixture features a casing made from hard anodized aluminum, which gives it a stylish appearance. The EVO GROUND 300 DARK is perfect for decoratively lighting paths, driveways and hedges, and is simple to incorporate into paving, gravel and lawns. You can thus create superb lighting effects in no time at all.
Solitary: EVO DARK & EVO LOW DARK
The EVO DARK & EVO LOW DARK are real eye-catchers. These standalone fixtures provide a lot of light, but are certainly not blinding. They are thus ideal for decoratively lighting paths and driveways.
Wall: EVO DOWN DARK
The stylish EVO DOWN DARK wall lamp is perfect for decoratively lighting walls, fences and brickwork. It serves as a design object during the day and, in the evening, creates a pleasant lighting effect without blinding you. 
Surface: EVO HYDE 180 DARK & EVO HYDE 550 DARK
The EVO series also allows us to introduce a new product group featuring indirect line-lighting: SURFACE. The EVO HYDE 180 DARK & EVO HYDE 550 DARK allow you to easily create new lighting effects in your garden. For example, they can be incorporated into staircases, platforms, balustrades, benches and pond elements.
The exclusive EVO range will be available from the end of April 2018.