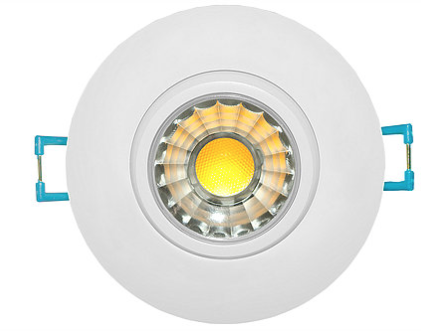 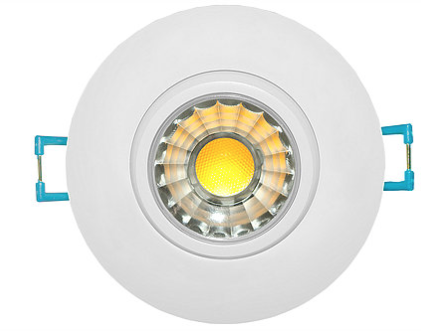 Ovid
3" Sulmo LED w/95CRI & Soft Glow- Soffit Lighting
$44.00
HEALTHY LIGHTING- SAY NO TO BLUE LIGHT
Sulmo directional LED recessed lighting fixtures take recessed lighting to the next level!   With 360° adjustability provides ample light control, while utilizing Ovid's High Color Rendering for near perfect color. Areas for residential such as kitchens and closets will be vibrant in color.   Further Soft Glow creates the ultimate dimming experience, creating a warming effect.  As FEATURED ON CIYTLINE
Introducing the Sulmo a unique design, packed with Ovid's high colour rendering technology in a gimbal design with 30 degree tilt and 360 degree rotation. Air-Tight without housing needed and fits where no other recessed fixture can.
Recessed 3" gimbal round LED with integral driver in connection box.
Features
Ideal for soffit lighting, as these are damp rated!
Industry leading 95 CRI for near perfect color rendering technology
Soft Glow Dims from (model 3K) 3000K -1800K & (model 4K) 4000K -3000K
Directional beam - great for sloped ceilings and not only highlighting artwork, but down so with vividly stunning colours  
Driver inside connection box - no junction box needed 
600 Lumens
Fast & easy to install - save on labour 
Type IC rated - no housing required
1 3/4" Thin - Install Where Ceiling Space Is Limited.
Paint: oil based spray painted - scratch resistant and smooth finish.
Quality
Every single driver is powered for a minimum of 24 hours together with the fixture that it is shipped with.
Every LED is visually checked before and after the PCB is mounted on the fixture.  Strict binning to ensure consistent light colour.
Dimming
100%-10% unique healthy warm dimming.This fixture is compatible with industry standard ELV dimmers.  
View product