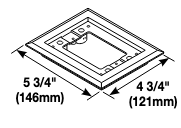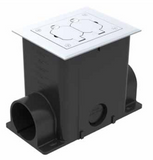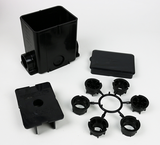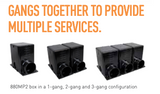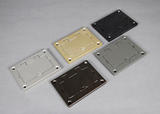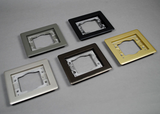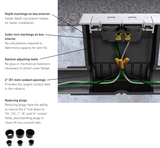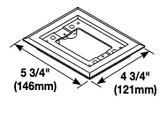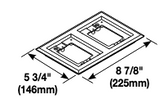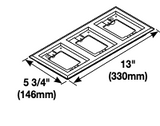 Wiremold
Modulink 880MP Concrete Rectangular Plastic Floor Box
The Modulink™ nonmetallic floor box provides power and communication services directly to the workstation or to any open space location. The Modulink™ Floor Box is a gangable box that allows a one-gang floor box to easily be turned into a two- or three-gang box simply by ganging together individual boxes. This floor box has many applications including concrete floor installations, some of which are commercial offices, retail stores, malls, financial and government institutions.
Features
TopGuard protection. Activation covers for the 880MP PVC box are TopGuard protected. These cover assemblies keep out water, dirt, and debris from the power and communication compartments.

Multiple service capability. Eliminates the cost of a separate floor box and cover to accommodate communication service.

Depth markings on exterior of the box. Makes floor box depth calculations quick and easy. Reduces installation time and labor costs.

1 1/4'' [32mm] conduit openings. Provides the largest conduit feed in the industry. Meets customer requirements for greater communication cable capacity.

Ratchet adjusting ring. Allows connection of cover flange without glue or mechanical fasteners. Reduces installation time and cost by providing 10° of post-pour adjustment of the cover flange.

Conduit reducers and plugs provided. Allows direct reduction from 1 1/4'' [32mm] conduit to 1'' [25mm], 3/4'' [19.1mm] or 1/2'' [12.7mm] conduit. Reduces installation time by providing direct reduction and separate plugs by eliminating the need to cut out plugs to form reducers.