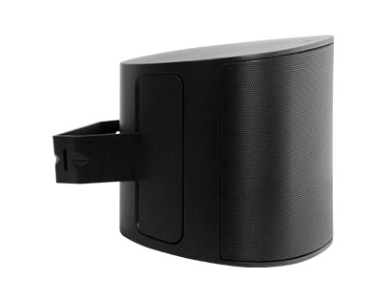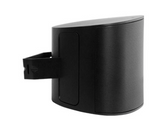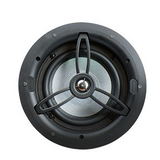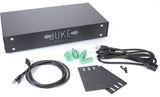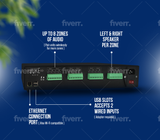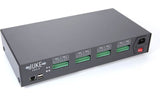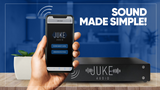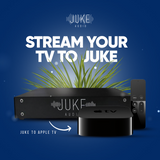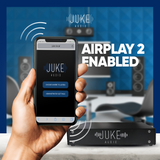 Nuvo
Multi Audio Package
OUTDOOR
Fill your outdoor space with crystal-clear, powerful audio using the (1 PAIR INCLUDED) Nuvo Series Six 5.25" Outdoor Speaker. Offering the highest power handling and performance, this speaker is designed with a 5.25" combination carbon fiber/Kevlar woofer and a 1" titanium tweeter for the ultimate listening experience. The sleek enclosure boasts a modern form and minimal size that tastefully blend with the lines of any home.
Optimized for the demands of outdoor installations, the Outdoor Speakers are IP65 and MIL-STD- 810 rated. Designed for easy installation, the speaker safely rests on the bracket with mounting knobs loosely installed to allow flexibility while wiring the removable phoenix connector. After the terminal has been secured, simply adjust the angle, tighten knobs, install covers, and mounting is complete.
INDOOR
The 2 PAIRS of NV-4IC6- (4 speakers) utilizes Aluminum tweeters and a 6.5"" voice coil Glass Fiber Woofer. This speaker offers a super clean look, and is finished beautifully with their completely rimless, magnetic grills. They also offer quick and secure installation by utilizing three dog legs, instead of the usual four, and includes a unique tweeter bridge that maximizes sound quality, looks great, and serves as a handle to hold the speaker by during installation.
Includes 1 x Juke Player with app based ie Spotify Control, 1 PAIR Series 6 outdoor speakers and 2 Pairs Series 4 In-ceiling Speakers
The Juke player, provides 40 watts of power per zone, this player brings music to any three rooms of your home. Your music selection is limitless thanks to built-in access to Spotify and Internet radio as well as a network connection to your personal music collection.