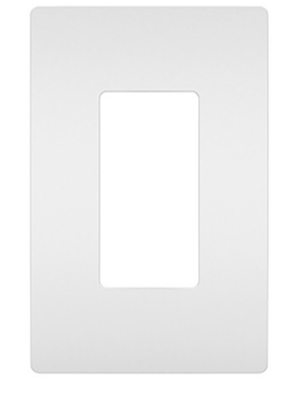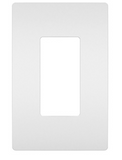 Legrand
Radiant Screwless Plates
Designed to complement any space, the radiant® Collection features sleek, screwless wall plates for cleaner lines and a sophisticated touch. Pair with your radiant® switch, dimmer, or outlet for a completed look that's a step above ordinary.
radiant screwless wall plates: feature a modern low profile in keeping with today: s design trends.

Molded of rugged .065' thick polycarbonate for greater durability.

One-piece subplate: mounts over the device, allowing you to simply snap on the wall plate with ease.

Subplate screws align devices: to ensure proper positioning of the wall plate.

An extra 3/8''' width and height than standard size wall plates: for more tolerance in covering ragged sheet rock openings.

Opening accommodates all NEMA 26-opening devices.