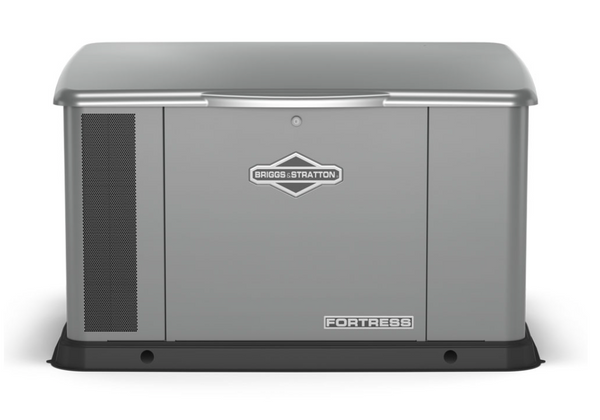 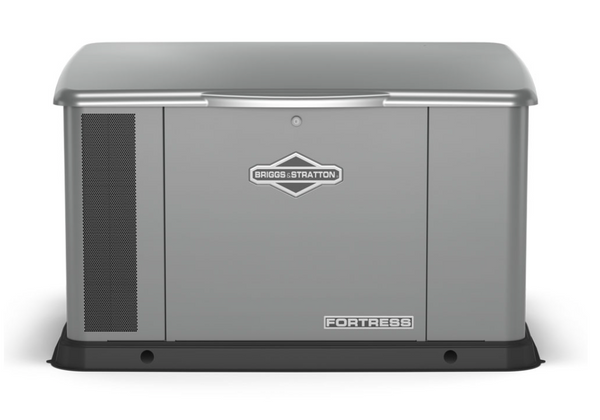 fortress
20kW Standby Generator Package with APP Bundle
$11,500.00
A perfect fit for any home, the 20kW1 Fortress standby generator powers all of a home's electrical needs easily and automatically. Keep your family safe, comfortable and free from the stress that comes with power outages.  INCLUDES BATTERY, WARMER, COMMISSION, 6 YEAR WARRANTY, APP BASED & SERVICE RATED 200ATS.  
993cc
Displacement
3600
RPM
6 Year
Limited Warranty
200ATS 
Service Rated Auto Transfer Switch
WIFI
APP based Standby Generator control in your hands
Amplify
TM
Power Management Transfer Switch Bundle
The amplify system will allow local monitoring while at home. The monitoring is on your phone using the Briggs & Stratton supplied App. This requires the installation of the Gateway module which is hard wired back to the generator. The gateway syncs with the home WIFI.

There is no Briggs & Stratton fee for this service.
Active management of high-wattage appliances – real time ability to change priorities

Minimize size of generator needed

Includes smart phone app, "Standby Generator Management" – change priorities and two way communication*

Manage up to 32 modules per transfer switch for controlling essentials and conveniences to keep life uninterrupted – no more dip switches to set

Allows your standby system to be adaptable to changing demands (seasonal and home improvement)

Eliminates risk of overloading your generator

Easier module installation – no neutral required

No requirement for separate 120V input for low voltage modules

Wireless communication to power management modules

WIFI Gateway included – allows for Amplify power management

Communicate between the GC-1031 Gateway and modules

User-friendly, downloadable app is all you need to set up your Amplify Power Management System, set priorities, and monitor your generator status

WIFI Gateway bundled with transfer switch 
Service Rated Power Transfer Switches for Power Outage Protection
Where would you be without a constant flow of electrical power? We often take for granted that power will always be around when we need it. In reality, power failures are common, and when the power goes out, your business suffers. Power failures are unpredictable. They can occur at any time and for any number of reasons — a bolt of lightning, a power surge, a blackout, an accident or even equipment failure. They come without warning and often at the most inconvenient times. It's for this reason that many businesses and other entities have invested in emergency power backup systems. Typically, the system consists of an engine generator and an automatic transfer switch (ATS) that transfers the load from the utility to the generator. An ATS with built-in control logic monitors your normal power supply and senses interruptions and unacceptable abnormalities. When the utility power fails, the ATS automatically starts the engine generator and transfers the load after the generator has reached proper voltage and frequency. This happens in a matter of seconds after the power failure occurs. When the utility power has been restored, the ATS will automatically switch the load back and, after a time delay, shut down the engine generator. With an ATS, you are protected 24 hours a day, seven days a week. 
Service Rated ATS requires less components, installs indoor or outdoor, has a built in disconnect and therefore makes it easily accessible to service your generator! 
View product