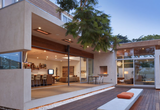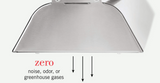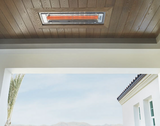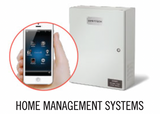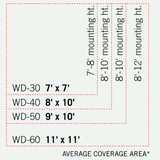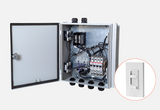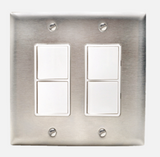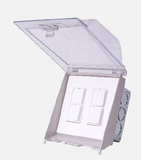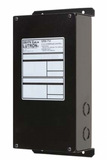 Infratech
Flush Mounted Heaters
WD-Series features include minimal clearance requirements, recessed mounting options, short standoffs and mounting heights between 7-12 feet.
Our low profile heaters are suitable for indoor and outdoor installations, and offer a pleasing, streamlined look due to low clearance requirements. Infratech heaters may be flush mounted into a non-sloped ceiling using our optional flush mount frame, or may be mounted to a wall, ceiling, or pole mounted.
ELECTRICAL CONTROL CABINET
The Innova electrical control cabinet makes managing your comfort zone easier. It helps control multiple heaters and furthermore, creates varied heat zones throughout your space. This control cabinet is a highly recommended addition for commercial spaces like restaurant patios where customers have individual heat preferences. Modify each area with precise temperature conditions that are easily accessible and achievable with this control cabinet.
STAINLESS STEEL / PLASTIC
A single duplex switch would allow you to control both the elements of your heater and optimize the heat that it emits. If you have two heaters installed, a dual duplex will help you control both of the heaters and their elements separately. They work best in indoor settings or protected outdoor areas.
Smart Zone - What are the benefits?
Available in 1 Zone and 4 Zones.

| | | | | | |
| --- | --- | --- | --- | --- | --- |
| WD-3024 | 33" | 3,000W | 12.5AMPS | • | • |
| WD-4024 | 39" | 4,000W | 16.7AMPS | • | • |
| WD-5024 | 39" | 5,000W | 20.8AMPS | • | • |
| WD-6024 | 61.25" | 6,000W | 25AMPS | • | • |
The flush mount option from Innova Heating Co. is a fan favorite for interior designers, architects and engineers for a seamless and stylish look for any space.
Convert any of our heaters into a recessed heater for the added architectural appeal and minimalistic look!
In order to connect the Lutron Caseta or Radio Ra 3, you'll need the GRXTVI interface that will convert the Caseta or Radio Ra to 0-10V.