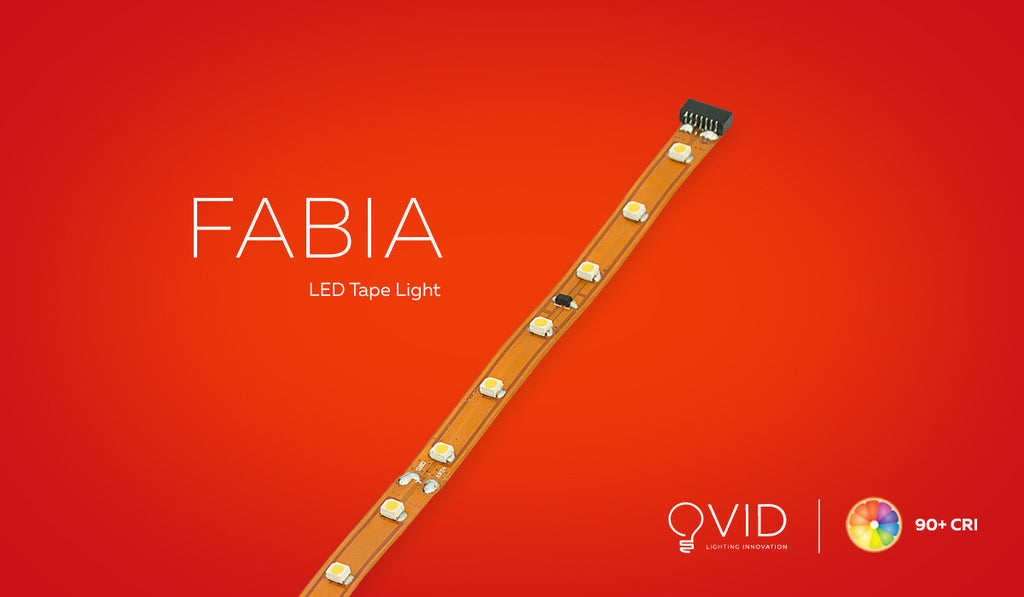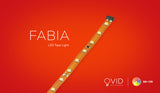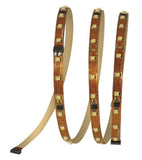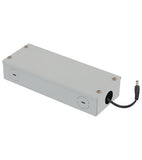 Ovid
Indoor 10' LED Tape Light Kit Now with 40W Lutron Driver
Fabia is an indoor 12" LED tape light. It provides ample illumination for effective residential, retail and light commercial displays. Fabia is ideal for decoration of ceilings, wall or contour marking, backlit signs, undercabinet, in-cabinet, toe kicks, and task lighting. It can be linked for continuous uninterrupted lighting.
Highlights: 
12″ linkable section
1.3W per 12″ section
18 LEDs per 12″ section
45 lumens per 12″ section
Colour Temperature: Warm White (3000°K ±100°K)
Linkable up to 30′ (39W) max.  Includes 10'
Constant current driver every 4″
Self adhesive backing
120° viewing angle
24V
Dimmable (requires Lutron PD-5NE or RRD-PRO or MAPRO dimmer)
90 CRI for near perfect colour rendering (perfect for foods such as meats and fruits)
Kit Includes (1) of each: 
LED LUTRON Dimmable Driver
Indoor LED class 2 constant voltage driver with hardwire box for use with 24V LED fixtures.
For use with power feeds equipped with 2.1 DC Jack
40W max up to 30' of tape per driver
Power output: 24V
Splice Kit
Extend distance between LED tape lights for up to 12′
Easy wiring - pre-spliced
24V
Perfect for jumping from one end of a ie. stove break and the continuation to the other cabinet
Connects tape light to low voltage ends