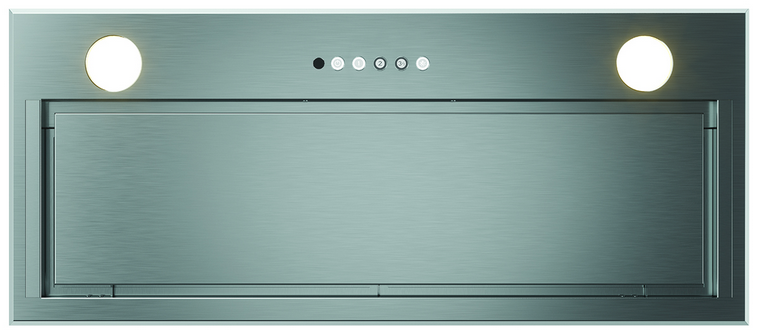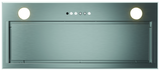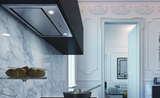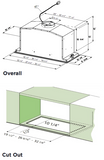 Vaughan Electrical Supply
Insert Range Hood Modern
A stunning new option in luxury insert ventilation
The Inca Lux 30 by Faber features a sleek stainless panel which hides the grease filters behind it and reduces noise. With an advanced Perimetric filter system, VAM technology, electronic controls, and an optional remote control , the Inca Lux packs a lot of features in small body that fits into 12″ deep cabinets.
VAM Technology – set to 295, 395, 600 CFM
4 speed electronic control
LED lights – 1 level
15 minute delay auto shut off
Convertible to Ductless
28"
Cut out: 26-9/16"
Overall: 27-9/16"