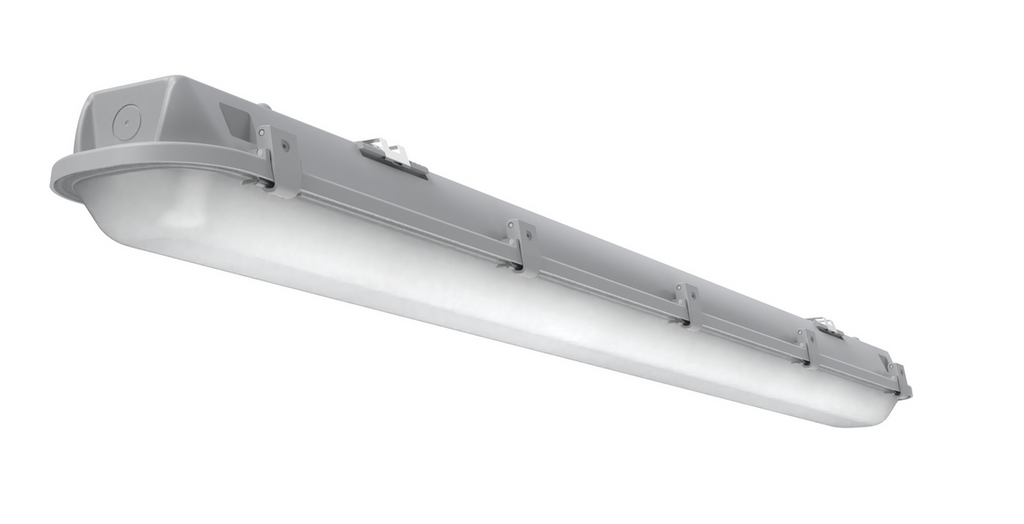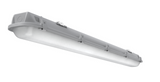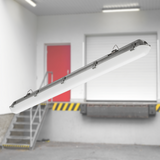 Acuity
LED Vapour Tight NOW with Selectable Colors
The CSVT™ by Lithonia Lighting ® is built on the technological framework of the CSS, providing greater customization and performance for everyday spaces. And with the ability to switch lumens and adjust color temperature in one fixture, the CSVT can easily be adapted to the needs of each project – 9 different variations within the same SKU!
INTENDED USE
— Ideal for damp/wet locations such as outdoor venues, canopies and locker rooms. Not
for use or installation in direct outdoor sunlight. Must be installed under canopy or covered ceiling. For
direct sunlight installations, please refer to the FEX product family.
Certain airborne contaminants
can diminish integrity of acrylic and/or polycarbonate. Click here for Acrylic-Polycarbonate
Compatibility table for suitable uses.
Certain airborne contaminants may adversely affect the functioning of LEDs and other electronic
components, depending on various factors such as concentrations of the contaminants, ventilation, and
temperature at the end-user location.
Click here for a list of substances that may not be suitable
for interaction with LEDs and other electronic components
.
CONSTRUCTION
- Light Gray Polycarbonate housing
- Frosted Polycarbonate lens
- Poured in place polyurethane gasket
- Polycarbonate Latches, optional stainless steel latches available.
- Standard 1/2" wet location fitting
ELECTRICAL
- High Efficiency LEDs meet DLC Standard
- MVOLT (120-277V) & 347V
- 0-10V Dimming standard
Luminaire Surge Protection Level: Designed to withstand up to 2.5kV/0.75kA per ANSI C82.77-5-2015.
For applications requiring higher level of protection additional surge protection must be provided.
INSTALLATION
- Surface (wall, ceiling) using standard brackets
- Suspended (chain, cable) using standard brackets
LISTINGS
- CSA Certified to UL & C-UL Standards for wet location
- IP65, IP66 rated per IEC60529
- FCC Title 47, Part 15 Subpart B compliant
- 2.5kV/0.75kA Surge Rated per ANSI C82-77-5-2015
- CSA Ambient Listings on Page 3
- Lumen Maintenance Listed on Page 3
DesignLights Consortium® (DLC) qualified product. Not all versions of this product may be DLC qualified.
Please check the DLC Qualified Products List at www.designlights.org/QPL to confirm which versions
are qualified.
WARRANTY
— 5-year limited warranty.