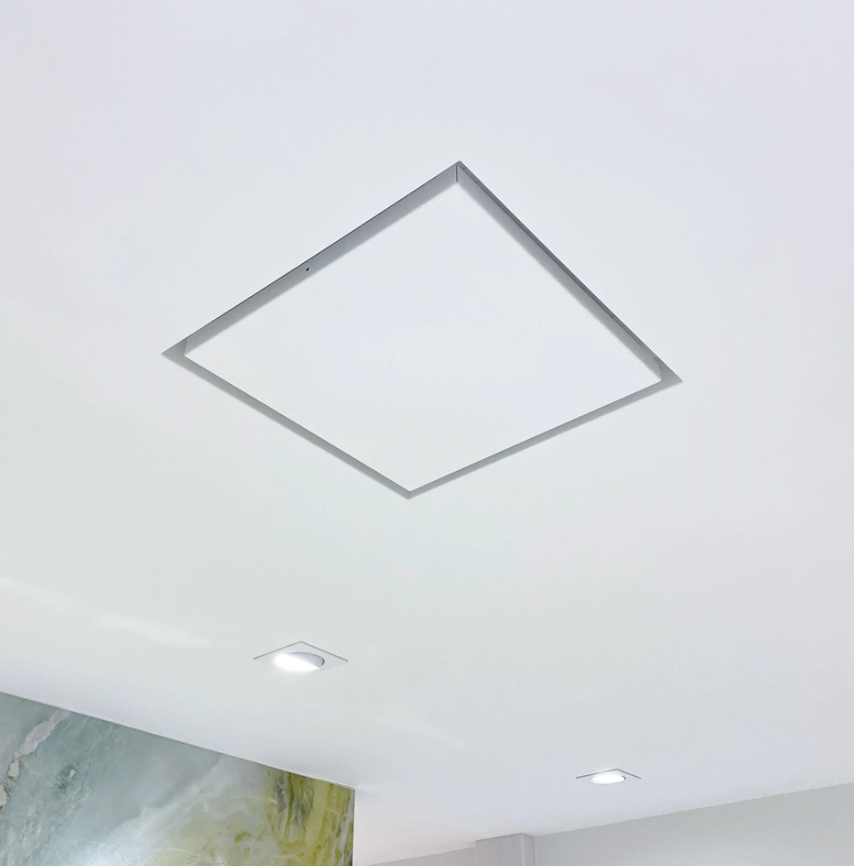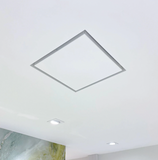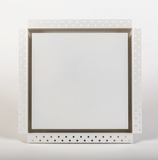 Aria
Aria Drywall Pro X
This model has a dual design - it can be used as an exhaust fan cover or as a cold air return. Complete with a drywall bead rim that contours the vent flush into the surface. Install is best done by a Pro. *Compatible with Panasonic Whisper Series.
Material - Solid Steel
Overall size is 14"x14" *Requires extra 1 ¾" space in ceiling cavity.
Compatible Fans
Panasonic - WhisperCeiling, WhisperFit, WhisperGreen Select.
*Also compatible with any retrofit fan models that require drywall opening between 8"x8" to 10 ½" x 10 ½".
Note - Some fans may require trimming the mounting flange on the fan. Double check before mounting by dry-fitting fan into Drywall Pro X opening. Test by sliding Drywall Pro X plate in the tabs - if the fan's flange obstructs the tabs, trim flange as needed.