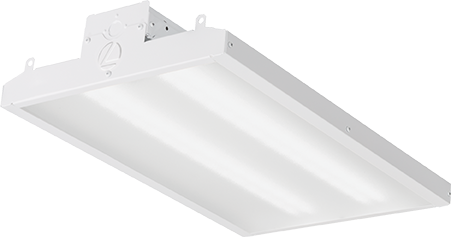 Acuity
CPHB LED Highbay Promo
Basic, Affordable, Trusted Name Brand and Reliable LED High Bay
You need basic, affordable warehouse and high bay lighting and you need it to last. The Compact Pro LED luminaire gives budget-conscious customers a reliable solution with quality components, all from the most recognized name in high bays, Lithonia Lighting®. Additionally, the Compact Pro LED can save up to 60% in energy and maintenance costs over traditional sources. Pair with sensors and dimming to save even more energy and extend the life of the fixture.
The Compact Pro LED is designed to meet the challenges of warehouse and light industrial applications, featuring a robust 6kV surge protection standard. Compact Pro LED is UL listed to 45°C ambient with a thermal management system allowing for safe operation during times when temperatures rise up to 55°C* .
*Prolonged use at 55°C, may impact long-term performance.
Now includes 6' cord