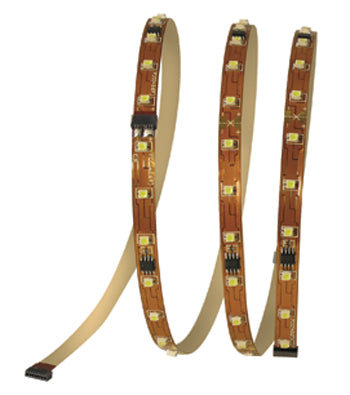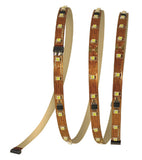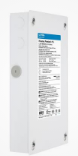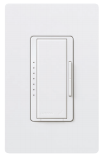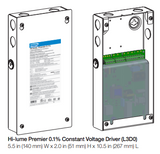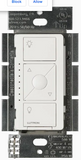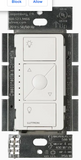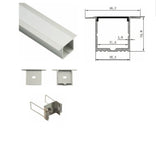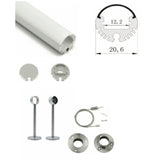 Liteline
LED Tape Light & Accessories
Tape
LED-TP1-12 is an indoor 12" (305mm) LED tape light. It provides ample illumination for effective residential, retail and light commercial displays. LED-TP1-12 is ideal for decoration of ceilings, wall or contour marking, backlit signs, under-cabinet, in-cabinet, toe kicks, and task lighting. It can be linked for continuous uninterrupted lighting. For indoor use only (dry location).  Low wattage ensure long lasting stick. 
Low Voltage Splice Kit
LED-TP-BL-EL Flexible LED tape extension leads, for use with single colour LED indoor tape light, 24V connecting tape to low voltage wire for multiple new connection points.
40W Driver provides up to 30' runs (requires MAPRO non wifi or ELV+ caseta wifi dimmer options)
Lutron® Hi-lume™ 1% Dimmable LED Drivers
Provides smooth, continuous, flicker free dimming with the use of Lutron® MLV controls for 12V and 24V DC sources up to 40W
.
96W Driver provides up to 30' x 2 parallel runs (requires RRDF6AN dimmer)
The Hi-lume Premier 0.1% Constant Voltage Driver (L3D0) is a high-performance LED driver capable of controlling up to 96 W of 24 V- constant voltage loads. This driver provides smooth and continuous dimming down to 0.1% low-end. It is ideal for use with strip lighting in applications such as coves, under or over cabinet lighting and pathway lighting. The driver is UL® Listed with an integrated wiring compartment and can be mounted up to 150 ft (45 m) away from the load.
EXTRUSION
65867 series EXTRUSION / 210 / RECESSED /8' /ALUM /STD 66343 with frosted lens
210 Recessed
Silver 8' length 
1 1/32 width 
7/16 inches height 
Compatible Dimmers
Radio Ra
3-Wire Fluorescent/LED (120–277 V~) RRD-F6AN-DV-WH 6 A Neutral Wire Dimmer for 96W Driver
Caseta ELV+ PD5NE
Works with Alexa, Google Assistant, and more (Smart Bridge required)

Compatible with dimmable LED, ELV, MLV, incandescent and halogen bulbs

Easily replaces existing switch and installs in as little as 15 minutes (neutral wire is required) works on 40W Driver
Maestro PRO LED+
Dimmer Phase-selectable dimmer for LED, ELV, MLV and incandescent lamp loads.